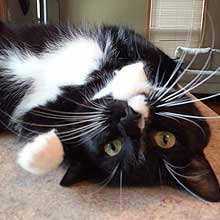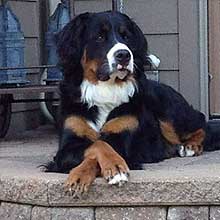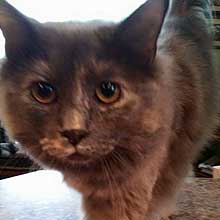 Pet Sitting Services & Pricing
Pet sitting services and prices are subject to change. Certain restrictions may apply.
In-Home Pet Sitting
30 minutes - $19.50
All of our visits are personalized to suit the individual needs of your pets. Dogs require a minimum of two visits per day, while cats and other small animals may only need one visit per day. We'll visit as many as five times daily if desired. Visits include feeding, fresh water, treats, litter box maintenance, cleaning up pet messes, dog walks and exercise, playtime, administering medication, and lots of TLC. We'll also help give your home a "lived-in" look by bringing in your mail and newspaper, as well as rotating lights, curtains, and blinds. We'll water plants, take your trash to the curb on garbage day, and fill outdoor bird feeders. Most special requests can be accommodated.
Midday Dog Walking
Once Daily - 30 minutes - $18.00
You don't have to be on vacation to have a need for our services. We offer midday dog walking services. This allows your dog to get out during your work day for exercise and relief. We'll come over to walk your dog for you on a daily or as needed basis while you're at work.
Daily Dog Walking
One to Four Times a Day - 30 minutes - $17.50 per visit
We offer a tailor-made daily dog walking program for senior citizens and those who need daily, long-term walking services seven days a week. Whether you need us once, twice, three, or four times daily, we will provide dog walking services to meet the needs and the schedule of both you and your dog. During these visits, we will also feed, give fresh water and treats, and help with any other needs your dog may have. Monthly discounts are available.
Potty Breaks for Puppies
30 minutes - $17.50 per visit Puppies Only - Requires 2 visits per day
We'll help your new puppy establish a daily routine that will assist with housebreaking and/or crate training. We'll come over twice daily while you're at work to give your puppy those much needed potty breaks. These visits include everything your puppy may need while under our care, including feeding, cleaning up puppy accidents, walking, assisting with basic training, giving fresh water, and treats. Once your puppy is completely housebroken, you'll have the option of choosing our regular midday dog walking service. Monthly discounts are available.
Overnight Pet Sitting
12 hours - $90.00 per night
An extension of In-Home Pet Sitting, we'll stay the night in your home with your pets. This service is ideal for pets who are elderly, in poor health, have separation anxiety issues, or pets who simply need a little extra attention. We'll stay a minimum of twelve hours overnight, and if desired, come by for a midday visit as well.
Shuttle Service
Vet Visit - $36.00 per hour | Grooming or Day Care Pick-Up/Drop-Off - $18.00 per trip
If you need help getting your pet to the vet, groomer or doggy daycare while you're at work or on vacation, we can help! A vet visit is $36.00 an hour and we stay with your pet the entire time and settle him/her in once we arrive back at your home. Grooming and/or doggy daycare pick-up and/or drop off is $18.00 per trip.
Holiday surcharges apply on New Year's Day, Easter, Memorial Day, July 4th, Labor Day, Thanksgiving, Christmas Eve, Christmas Day, and New Year's Eve.
Initial Consultation Meeting for NEW clients is FREE of Charge when booking and paying for service. If not booking and paying for service, there is a non-refundable minimum booking fee of $35.00.
LAST MINUTE (Less than 4 days notice) Initial Consultation Meeting and set-up fee for NEW clients is $35.00.
LAST MINUTE fee for current clients booking vacation care with less than 48 hours notice is $25.00. Last minute fee for current clients booking dog walks or single visits with less than 24 hours notice is $15.00.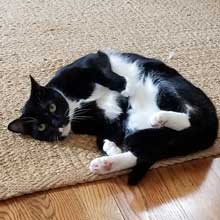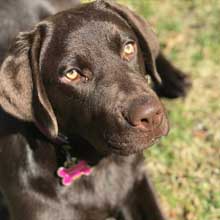 "We have been customers of Cuddles & Care Pet Sitting Services for many years. We have always received professional, dependable, and individualized services. They have loved and cared for our dogs and are very flexible to our needs. Their attention to detail and dependability is unmatched. Most important, our dogs look forward to them coming!" ~ Trish